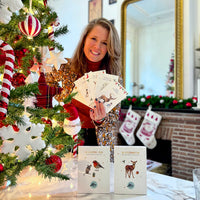 Christmas presents 🎁
Fan of Mies and looking for a nice and affordable gift for Christmas? No problem! We have gifts for every budget.

Do you live in Amsterdam? You can also choose "local pickup" in the store for your order, which will save on shipping costs 💡

Did you know that we have a free Christmas wrapping service? When placing your order, please indicate in the message box that your gift should be wrapped on behalf of Santa Claus and we will make something beautiful out of it 🌙
SHOP NOW
holiday gifts with a small discount
36 children's plates with name: a unique and lasting gift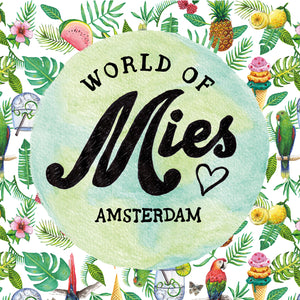 Mies to Go becomes World of Mies
Mies to Go is no more! We have changed the name to World of Mies. We feel this name better fits the company and the world we have created.
SHOP NOW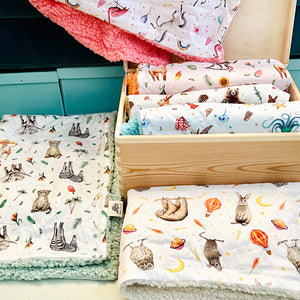 New baby blankets
Lovely soft and warm cradle blankets made of sustainable textiles with 6 hand-painted prints. The front with print is made of 100% organic cotton and the back has a nice soft teddy fabric made of 100% recycled PET bottles.
SHOP BLANKETS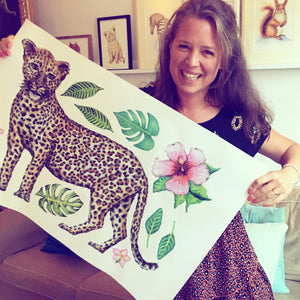 Who is Mies?
Mies is originally an art director and designer. Since 2017 she has been painting animals with watercolour. At first she only sold her paintings, later she added tableware and children's room decorations. Her mission is to put a smile on the face of every mum, dad and child.
More information
Would you like to come visit the store?
Our store in the Creative Hallen, Amsterdam is open every afternoon. Very occasionally we have something unforeseen with the kids or we are at a fair, in which case we will always adjust the Google opening hours.

Mon - Fri 12:00 - 17:00
Sat - Sun 12:30 - 5:30 pm

Check Google voor the latest updates!
CHECK ALL OUR COLLECTIONS
Communication was very pleasant. The super nice plate was delivered quickly and was very nicely wrapped!

Danique
Very nice growing chart. Delivered right on time. The recipient was very happy with it. Thanks a lot!

Anja
Very nice mug, my nephew adores elephants and loved it!

Nelleke
Location
Our shop in De Hallen
Hannie Dankbaarpassage 6, 1053 RT Amsterdam

Mon-Fri - closed (Holidays)
Sat,Sun, 12:00 - 17:30